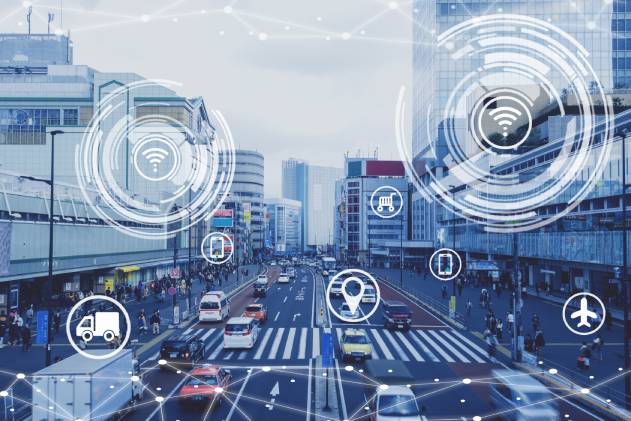 Global spending on
smart cities
initiatives will reach US$189.5 billion in 2023, according to the latest report published by market research firm IDC.
The firm has listed some areas as priorities on investment, which includes resilient energy and infrastructure, data-driven public safety and intelligent transportation. These areas will take over half of all smart cities spending throughout 2019 to 2023, according to the forecast.
"Although smart grid and smart meter investments still represent a large share of spending within smart cities, we see much stronger growth in other areas, related to
intelligent transportation
and data-driven public safety, as well as platform-related use cases and digital twin, which are increasingly implemented at the core of smart cities projects globally,"said Serena Da Rold, program manager in IDC's Customer Insights & Analysis group, in the statement.
The research firm is expected to see five cases account for over half of all smart cities spending in 2019:
smart grid
, fixed visual surveillance, advanced public transportation,
smart outdoor lighting
, and intelligent traffic management. However, their share in investment will somehow decline by 2023, the firm said.
Some cases being used in smart cities are anticipated to see the fastest spending growth in the next five years, such as vehicle-to-everything (V2X) connectivity, digital twin and officer
wearables
.
Singapore leads total investing amount in the world
Around the world, Singapore will remain the top investor in
smart cities initiatives
for its Visual Singapore project, IDC pointed out. New York City will be ranked as the second this year, followed by Tokyo, London, Beijing and Shanghai. Spending in all these cities will surpass US$1 billion in 2020.
Regionally, the United States, Western Europe and China will account for more than 70% of all smart cities in IDC's forecast. Meanwhile, Japan and the Middle East and Africa (MEA) will have the fastest growth on smart cities investment with CAGRs of 21%.
Attentions on Taiwan, China and New Zealand at Smart City Awards
IDC has also recently named 17 outstanding smart city projects in the Asia Pacific region, across 12 functional categories, for the 2019 IDC Smart City Asia Pacific Awards (SCAPA).
Taiwan, China and New Zealand were awarded most projects among all countries in Asia Pacific, with four, three and three awards won respectively. Other awarded countries include Australia, South Korea, Malaysia and Singapore.
Four smart city initiatives from Taiwan, for example, are listed as winners of the awards, which include Civic Participation Initiative for Taoyuan Citizen Card Application Expansion, Crossing Learning Barriers: Omni Smart Education, Integrated Emergency Data Platform - An AIoT Application in All-Hazards Early Warning and Decision Supporting System, and Transportation 2.0 - AI Driven Transportation Management.
"We've seen a surge in cutting-edge Future City projects being deployed across first-tier cities in developed economies. This signals a strong turnaround and commitment by advanced Asia Pacfic governments to create the best 'live, learn, work and play' digital ecosystems," said Gerald Wang, Associate Director, Head of IDC Government Insights and IDC Health Insights Asia Pacific, in a statement.
The IDC Smart City Asia Pacific Awards has recognized private and public organizations which excelled across 12 smart city service categories for the last five years.
SUMBER:
https://www.asmag.com/showpost/28591.aspx?utm_source=edm&utm_medium=article_3&utm_campaign=2019%20security50%20eblast1