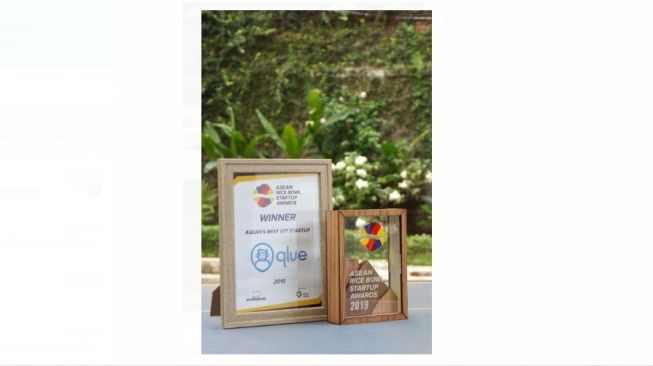 Suara.com -
Qlue
membuka 2020 dengan menerima penghargaan ASEAN Best IoT Startup dalam ajang ASEAN Rice Bowl Startup Awards 2019 yang berlangsung di Kuala Lumpur, Malaysia pada pekan lalu.
Sebelum menerima penghargaan bergengsi ini, Qlue menyisihkan lima nominator lainnya dari berbagai negara di ASEAN. Perusahaan rintisan asal Indonesia itu dianggap sebagai startup yang konsisten untuk berinovasi dan berhasil mendorong perubahan positif di Indonesia melalui solusi smart city yang komprehensif berbasis Internet of Things (IoT).
Sedikit informasi, ASEAN Rice Bowl Startup Awards merupakan penghargaan yang diberikan kepada beberapa startup sebagai penghargaan atas inovasi, keunggulan, kinerja terbaik, dan semangat kewirausahaan mereka.
Penghargaan ini juga merupakan bentuk apresiasi atas determinasi, risiko, dan kerja keras yang ada dalam pengembangan sebuah startup, serta pengaruh dari setiap individu dalam mencapai keberhasilan startup mereka.
"Kami menganugerahkan ASEAN Best IoT Startup 2019 kepada Qlue karena kami menilai Qlue telah berhasil mengimplementasikan teknologi IoT sebagai salah satu basis teknologi untuk mengembangkan ekosistem smart city. Qlue terus berinovasi dari aplikasi pelaporan masyarakat menjadi penyedia ekosistem smart city terlengkap di Indonesia dan ASEAN," terang Chairman ASEAN Rice Bowl Startup Awards and New Entrepreneurs Foundation, Hamdi Mokhtar.
Sementara itu, founder sekaligus CEO Qlue, Rama Raditya, dalam keterangan resminya mengatakan bahwa penghargaan ASEAN Best IoT Startup 2019 dari ASEAN Rice Bowl Startup Awards di awal tahun ini merupakan hasil kerja keras dari setiap individu di Qlue dalam menciptakan berbagai inovasi dan solusi yang menjadi pendukung ekosistem smart city.
Sejak awal didirikan, Qlue selalu berusaha memberikan solusi teknologi untuk mendukung ekosistem smart city berbasiskan kecerdasan buatan (Artificial Intelligence/AI), Internet of Things (IoT), dan mobile workforce yang dapat memudahkan warga, pemerintah, dan bisnis untuk dapat bekerja lebih efektif.
"Penghargaan ini semakin mengukuhkan rencana kami di tahun 2020 yang menargetkan pertumbuhan bisnis lebih dari 50%. Penghargaan ini juga akan meningkatkan skalabilitas Qlue untuk masuk ke pasar internasional, karena kami akan mewakili Indonesia dan ASEAN di tingkat global," tutup Rama.
Hingga saat ini, jumlah pengguna QlueApp sudah mencapai lebih dari 750 ribu orang di lebih dari 20 daerah dan 23 Polda di Indonesia, dengan beberapa daerah baru antara lain Minahasa, Tarakan, Kupang, Kabupaten Gorontalo, dan Kabupaten Belitung.